Cleanroom MS Sealant AS-4005
| Description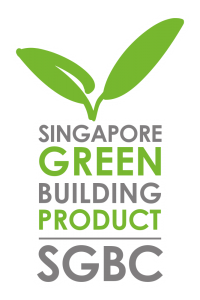 Green MS Sealant is a single-component, paintable elastomeric hybrid sealant that is based on advanced MS Polymer technology. The white colour of AS-4005 meets the requirements of CSM (Cleanroom Suitable Materials) standard, hence it is recommended for applications in electronics cleanrooms. Unlike Polyurethane sealants, its solvent-less and isocyanate-free content guarantees no sealant shrinkage and bubbling issues. It is also free of silicone oil, minimizing building aesthetic issues caused by oil-staining and dirt-streaking problems often associated with silicone sealants.
| Features
Cleanroom Suitable Material (CSM) ISO-ACCm Class -7.1 qualification. (White only)

Good UV resistance

Paintable

Low static charge – Less dirt streaking

No silicone oil – Non-staining on adjacent

substrates 

No isocyanate  – No blistering

No solvent – No shrinkage

Bonds most substrates without primer
| Application
Sealing concrete joints (precast wall panels, expansion joints, control joints, FRC boards, etc.), window frame perimeter, etc. Other applications include sealing of anodized aluminum, masonry, porcelain, coated metal, finished wood, epoxy and polyester panels, UPVC, polystyrene, and stainless steel. AS-4005 (White) suitable for Electronics Cleanroom application.
| Technical Data
| | | |
| --- | --- | --- |
| Curing system | : | Moisture curing |
| Density | : | 1.54 g/mL |
| Maximum tensile at break (ASTM D412) | : | 1.1 N/mm² |
| Elongation (ASTM D412) | : | 600 % |
| Shore A hardness (ASTM C661) | : | 25 – 35 |
| ISO-ACCm Class (ISO 16000) | : | -7.1 (White Colour) |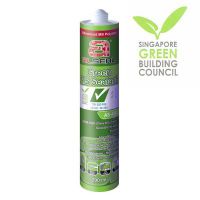 Tài liệu
Danh mục bạn quan tâm
Có thể bạn quan tâm

R065 High performance mixing paddle

RF155 skim extra force for surface defect repair

RF102 acrylic skim | flexible, no crack, sandable and paintable

RF143 primer bonding removing dust, reducing shrinkage

FX55 hybrid lightweight panel jointing compound

RF134 Crack Repair Kit | Precast hybrid joint compound

AS-4002 PREMIER CONSTRUCTION SEALANT

Weatherseal silicone sealant AS207

All purpose sealant AS-201