Hyperflash No.6951
HYPERFLASH No.6951 is a combination of deformable rubber substrate, butyl rubber adhesive, and release paper. It fits tightly around irregular shapes like corner joints to shut out water and air.
Features
Stretches well in every direction for easy application.

Plastically deforms to match the contour.

Superb durability, rough surface adhesion, airtight/waterproof property, and base adhesion.

Suitable for various objectives and locations.
Recommended Applications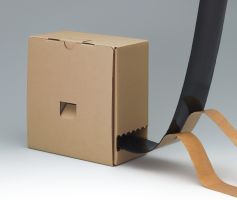 Tài liệu
Danh mục bạn quan tâm
Có thể bạn quan tâm

R065 High performance mixing paddle

RF155 skim extra force for surface defect repair

RF102 acrylic skim | flexible, no crack, sandable and paintable

RF143 primer bonding removing dust, reducing shrinkage

FX55 hybrid lightweight panel jointing compound

RF134 Crack Repair Kit | Precast hybrid joint compound

AS-4002 PREMIER CONSTRUCTION SEALANT

Weatherseal silicone sealant AS207

All purpose sealant AS-201