Tape No.6931
ZENTEN 6931 is waterproof and sealing tape used for construction joints such as window frames, concrete components, mortar walls. With excellent adhesion and sealability due to the butyl rubber coating on the base coat (non-woven).
Application:
Waterproof and sealed exterior such as windows, doors and roof.

Waterproofing and sealing for joints such as prefabricated components.

Waterproofing and sealing of joints or joints between structural members
Characteristic:
Stable adhesion at large temperature range.

Better adhesion than traditional products at low temperatures.

Thick adhesive layer adheres well on rough surfaces.

Excellent adhesion over time.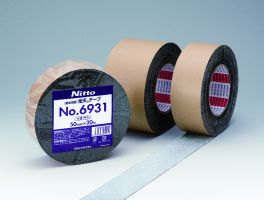 Tài liệu
Danh mục bạn quan tâm
Có thể bạn quan tâm

R065 High performance mixing paddle

RF155 skim extra force for surface defect repair

RF102 acrylic skim | flexible, no crack, sandable and paintable

RF143 primer bonding removing dust, reducing shrinkage

FX55 hybrid lightweight panel jointing compound

RF134 Crack Repair Kit | Precast hybrid joint compound

AS-4002 PREMIER CONSTRUCTION SEALANT

Weatherseal silicone sealant AS207

All purpose sealant AS-201