Zenten LA
Zenten LA corrugated roofing tape is an aluminum waterproof one-sided material. Good waterproofing properties due to butyl rubber. Application of waterproofing for joint position to waterproof from outside.
Features:
Offers superior airtightness and durability. 

With excellent flexibility in low temperature, it fits well to complicated shapes such as external and internal corners. 

LA offers superior flexibility and fits well into L-shaped or U-shaped external and internal corners.
Application:
Waterproofing for wall insulation joints.

Waterproofing for joints of waterproofing sheet for floor.

Waterproofing for slot joints on corrugated iron roof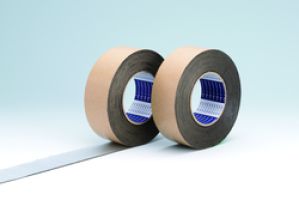 Tài liệu
Danh mục bạn quan tâm
Có thể bạn quan tâm

R065 High performance mixing paddle

RF155 skim extra force for surface defect repair

RF102 acrylic skim | flexible, no crack, sandable and paintable

RF143 primer bonding removing dust, reducing shrinkage

FX55 hybrid lightweight panel jointing compound

RF134 Crack Repair Kit | Precast hybrid joint compound

AS-4002 PREMIER CONSTRUCTION SEALANT

Weatherseal silicone sealant AS207

All purpose sealant AS-201