Automotive painting masking tape | 5 criteria on masking tape selection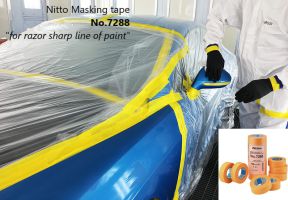 Automotive painting masking tape| 5 selection
criteria
: heat resistant, easy to remove leaving adhesive residue, easy to tear, conformability to curved lines, compatible with the most common paints.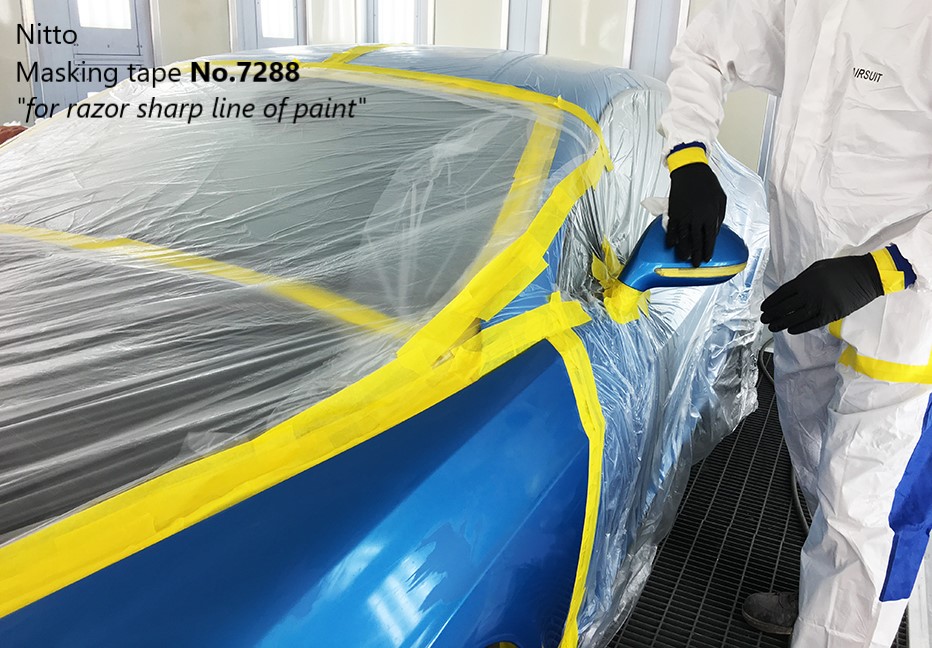 In automotive repair or painting, it is required to cover and protect those parts of the vehicle which are not to be worked on to protect them from unwanted damage, soiling or paint overspray.
A good preparation using a
utomotive painting masking tape
from the very beginning reduces or even eliminates any unnecessary clean-up or rectification afterwards.
Time consuming masking activities can be minimised by using high quality material and good application techniques and it is always worth investing into premium masking tapes, which can be effortlessly removed without slithering, slicing or leaving adhesive residue.
But how can you recognize the best masking tape for automotive painting?
Below are key criteria: heat resistance, easy hand-tearibility, leave no residue, bonding to various substrates, compatible with various common types of paint.
5 key features that distinguish the best automotive painting masking tape from all other standard tapes:
Heat resistance

Easy to remove

Easy to tear

Conformability to curves

Compatibility to a wide range of paints.
# 1. Heat resistance
Automotive painting masking tape must be heat resistant, which means it must be able to withstand the high temperatures in the paiting booth to assure that it must not come off, fall, slide along the surface of the body, crumble or have other behaviors that could ruin the result of painting.
# 2. Easy to remove
It is very important that the masking tape, once removed, leaves no traces of glue on the shock. In the same way, it is essential that when you remove it, you do not take off any parts of the bodywork paint, and that the edges result clean and clean.
# 3. Easy to tear by hand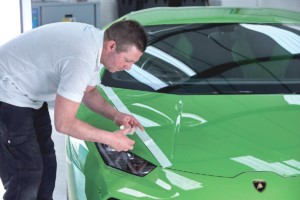 During a painting and finishing of the body work, having to cut the masking tape with scissors slows down the pace of work, it is dangerous and uncomfortable too. That's why the best automotive painting masking tape can easily be broken with your hands, even into very small pieces
# 4. Conformability to curves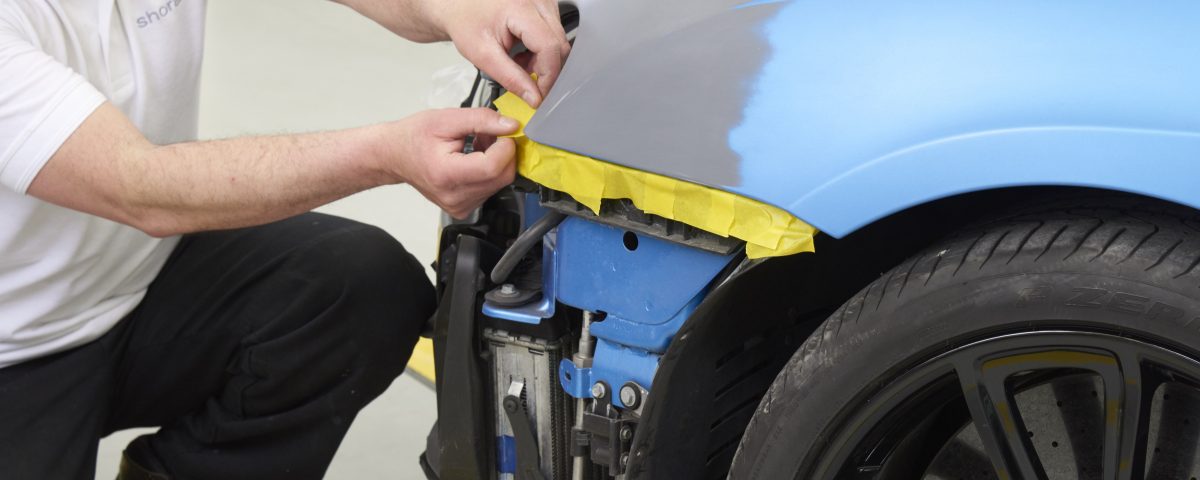 The lines that define the shapes of the bodywork are only in very small part straight lines: mostly, automotive painting is about turning around curved lines. As a result, it is of fundamental importance that the automotive painting masking tape is easy to lay down even where it has to follow curved trajectories.
# 5. Compatibility to various paints
Finally, the best automotive painting masking tape is the one that fits without any problem to all types of most common paints, primers and fillers. This means that the adhesion is always impeccable – even when using water-based paints – and that the shape and characteristics of the tape do not change during the application of the paint, but always remain at their top.
|

Read more: Nitto Masking tape No.7288 | 3 reasons to use masking tape
Always one step ahead in making good things happen with its masking tape, Nitto Denko from Japan, one of the largest and most experienced manufacturers of adhesive tapes in the world authorized Vina Trade Synergy as official distributor of automotive painting masking tape No.7288 in Vietnam.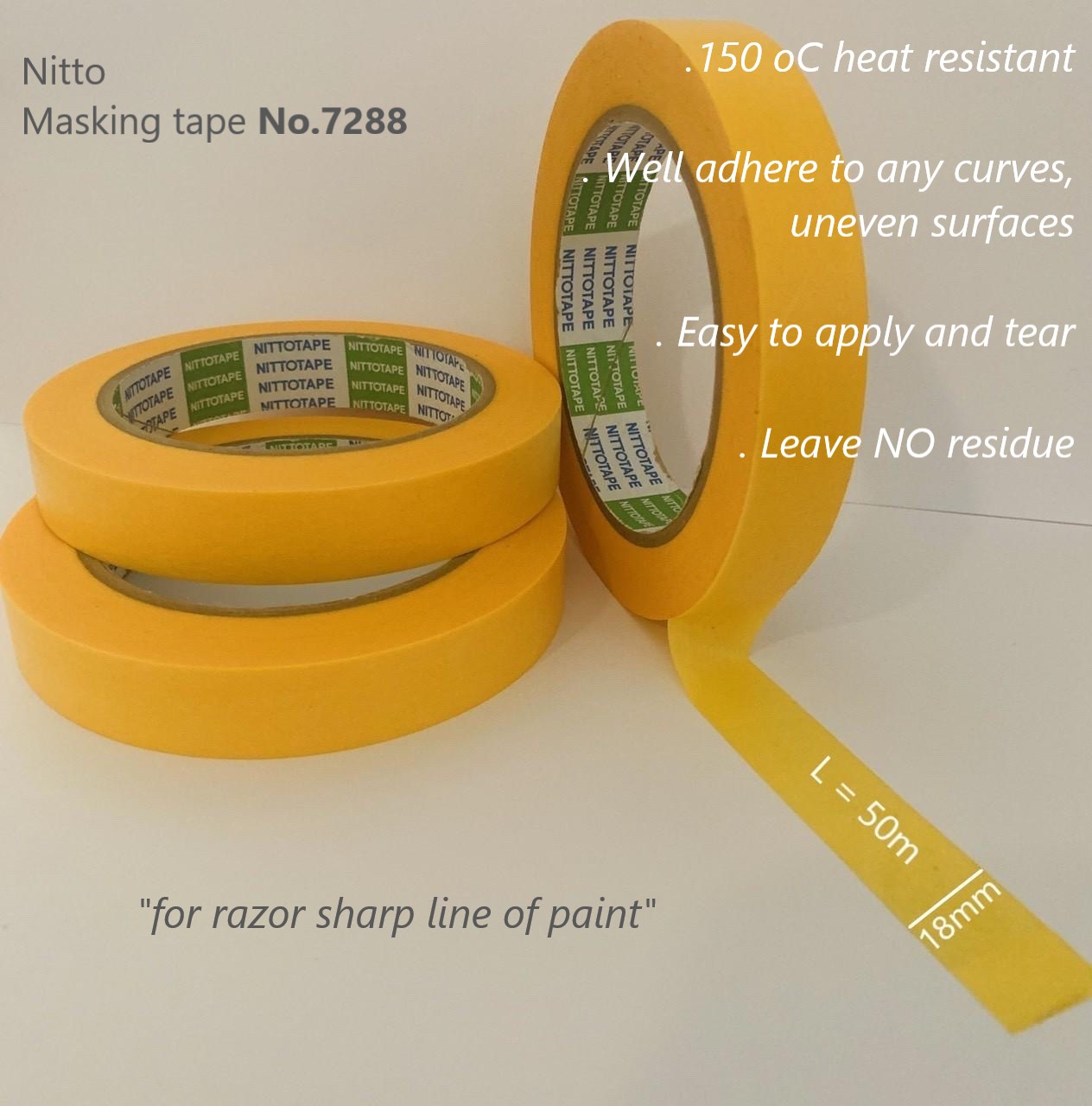 |
Technical specifications:
Property

Unit

No.7288

Thickness

[mm]

0.09

180˚ Adhesive strength

[N/18mm]

3.94

Tensile strength

54.0

Elongation

[%]

5.6
Should you have other specific requirements, please dont hesitate to let know. We can work closely with the manufacturer to bring you the product that best fits your purpose. You can contact us here for 24/7 free support.
Bài viết liên quan
Dự án liên quan
Các sản phẩm dùng cho dự án