Anticorrosion case study | Bolt anticorrosion solution for factory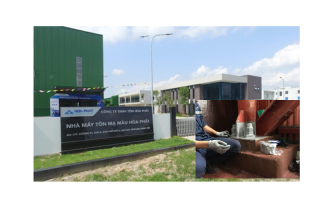 In harsh chemical factory environment, bolting systems are often the first to corrode. Lets have a look at what mechanisms cause this rapid deterioration and how chemical prone factory operators can protect bolted piping and flanges, and lengthen the service life of coatings.
The service life of a complex steel assembly may be determined by the vulnerability of its smallest and least considered components. The bolts or fasteners holding the assembly together are often the areas where corrosion starts first, and where the effects of corrosion may have the most serious consequences.
Bài viết liên quan
Dự án liên quan
Các sản phẩm dùng cho dự án