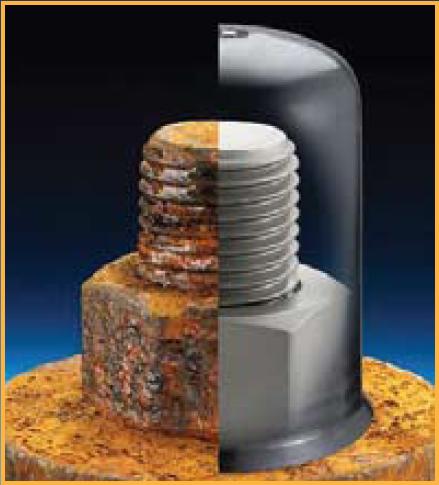 Developed and applied by over 100 year-old Nitto Denko Group for Kobe steel factory in Japan for the first time in 1985, the "Made in Japan" Nitto Denko anticorrosion tapes have been used successfully across the world as a comprehensive corrosion prevention solution for pipelines, pipeline components (such complicated shape components as fittings and flange connections, U-bolt etc) and metal structures such as poles, bolts, nuts, valves, flanges etc both aboveground, outdoor and underground, in seawater environments.
Now available and exclusively distributed in Vietnam by Vina Trade Synergy, serving the mission of protecting metal structures in factories, outdoor, underground and under seawater from severe corrosion, a must-have sustainable solution for factory and property owners/managers/operators.
Specifically, lets see how it applies to telecom tower corrosion protection.