High performance MS sealant for precast concrete panels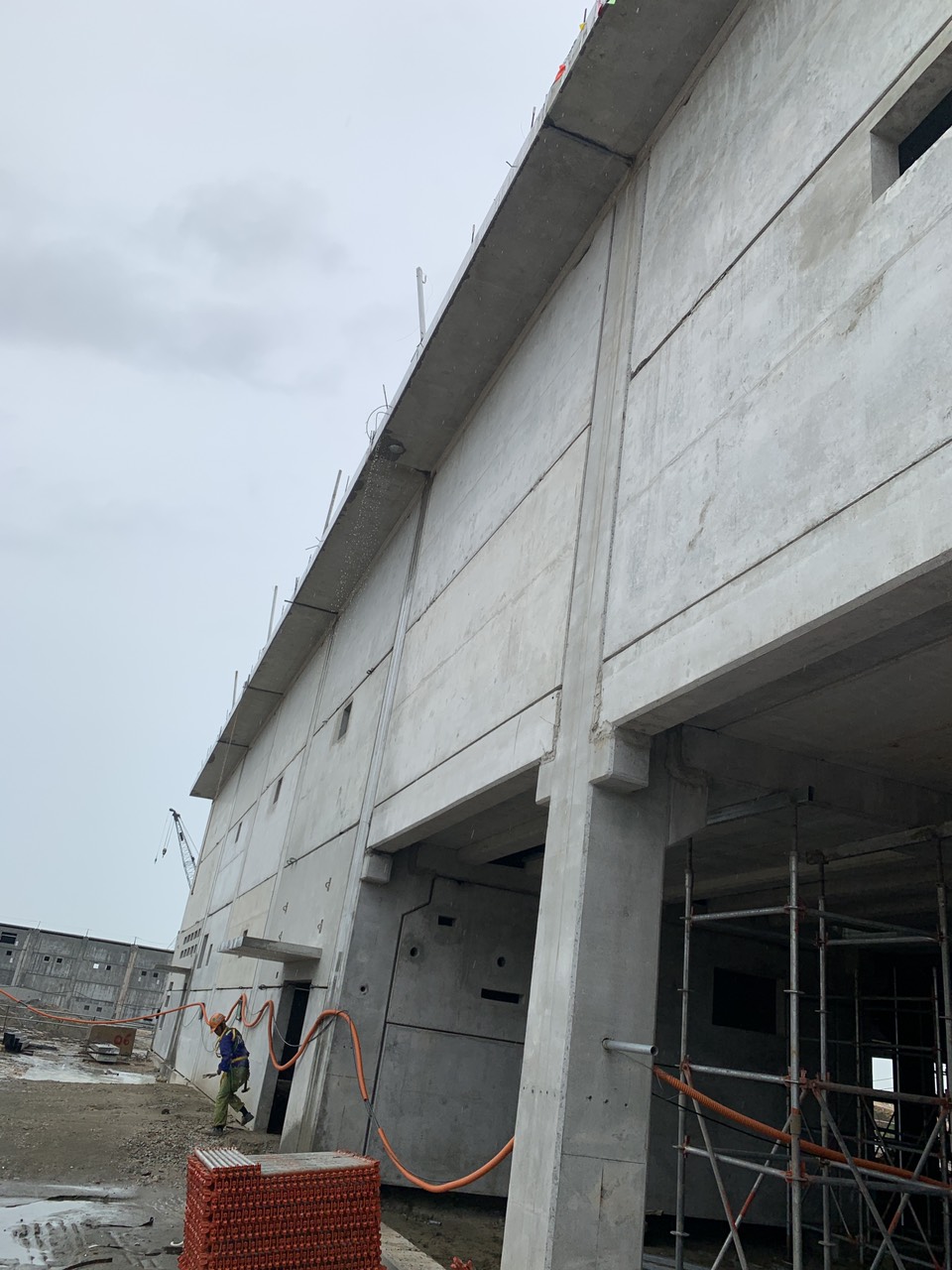 The successful performance of a building exterior is frequently defined by its ability to keep rain and the elements outside, away from the building's occupants.
Precast concrete panels are relatively impermeable to water. Moisture will not penetrate through precast concrete panels. The joints between precast concrete panels or between panels and other building materials must be considered to prevent water and air penetration through the building envelope. The design and execution of these joints is therefore of the utmost importance and must be accomplished in a rational, economical manner. Joint treatment also has an effect on the general appearance of the project.
To ensure the joint and sealant give the desired performance, selecting the right product, appropriate joint design, and proper surface preparation and application technique is required. The penetration of moisture into a building envelope may enter directly (through an opening), by gravity, capillary action, and as a result of the mean (steady state) air pressure difference across the wall. Joint sealants are fully exposed to the major agents of aging and deterioration—ultraviolet light and thermal cycling. High performance sealants with a low modulus and high movement capability must be used to ensure quality long-term performance.
In new construction, labour to material costs are typically 4 to 1, while in renovation/rehabilitation the ratio may be 8 to 1 or more. Joints are required to accommodate changes in wall panel or structure dimensions caused by changes in temperature, moisture content, or deflection from applied design loads. The joints between panels are normally designed to accommodate local wall movements rather than cumulative movements. Sealants subjected to volume change movements, either horizontally or vertically at building corners, at adjacent non-precast concrete construction, or at windows not having similar movements must be given special consideration. These intersections are a prime source of sealant problems.
Sealants have grown in sophistication in recent years as the markets have grown more demanding. The emergence of new materials has spawned a range of sealant types as varied as their applications.
Sealants cover a wide range of materials, from low cost oil and butyl based mastics, for use around doors and windows, to considerably more costly one and two part polyurethanes and silicones used to seal joints in high rise structures. In between is a range of other materials, all with their own unique characteristics and preferred applications.
Polyurethane and silicone sealants are often referred to as "high performance" sealants in that they provide significant adhesion, movement capability, and durability. However, even these adhesives have certain disadvantages that can limit their use.
Although silicone and polyurethane sealants account for nearly 70 per cent of the sealant market, hybrid construction adhesives have increased in prevalence due to their many advantages and recent improvements in performance. As a group, hybrid sealants represent only about 9 per cent of the market by volume and MS sealants represent only 1.6 per cent although they are growing faster than their more conventional counterparts. MS sealants are considered to be competitively priced with polyurethanes and oxime-cured silicones. The MS polymers have found applications mainly in sealants although they are also being used in adhesives that have high tack (acrylic modified MS) and excellent toughness and flexibility (MS-epoxy blends).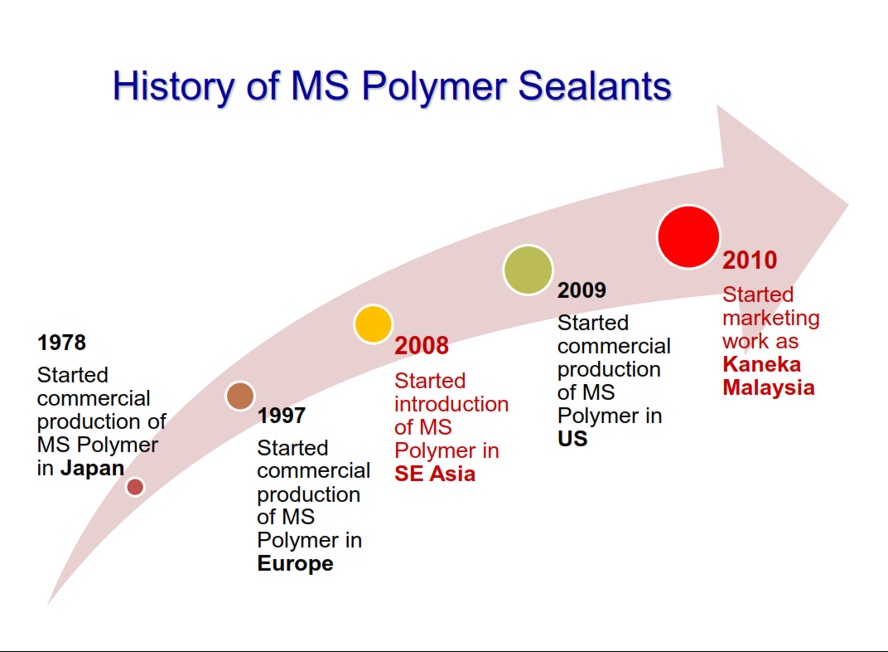 Although the use of MS sealants has been relatively slow to develop in Vietnam, they are the most used type of sealant in Japan since their introduction nearly 30 years ago. MS sealants were originally developed to solve some of the bleeding and staining issues that occur with highly plasticised sealants. With continuous improvements in weather ability, MS sealants have taken shares from both the urethane and the silicone sealant markets.
The rise in MS sealant popularity has been primarily due to its versatility and well-balanced properties. MS sealants are suitable for a wide range of applications. Movement capability in construction joints is generally +/- 25 per cent which places these materials in the category of "high performance sealants".
MS sealants meet the requirements of ASTM CC920 Class 25, as well as those of Federal Specification TT-S-00230C Type II, Class A as a one-component sealant and Specification TT-S099227E Type II, Class A as a two-component sealant. MS sealants also meet ISO Standard 11600G, Class 25HM (high modulus).
Compared with the other two types of sealants, MS sealants have well balanced properties and performance. we outline some of the unique properties of MS sealants are:
Environmental friendliness (solvent-free and isocyanate-free)

Low temperature gunnability: the viscosity of MS sealants is less dependent on temperature changes storage stability: shelf life is excellent although sealant must be protected from moisture

Weather resistance and durability: MS sealant shows no cracking, splitting, discoloration or adhesion failure after ten years of testing in desert climate

Stain resistance: MS sealants do not stain as some silicone sealants do because of low molecular weight silicon materials that bleed from the surface of sealed joints

Paintability: MS sealants provide good paintability unlike silicone sealants adhesion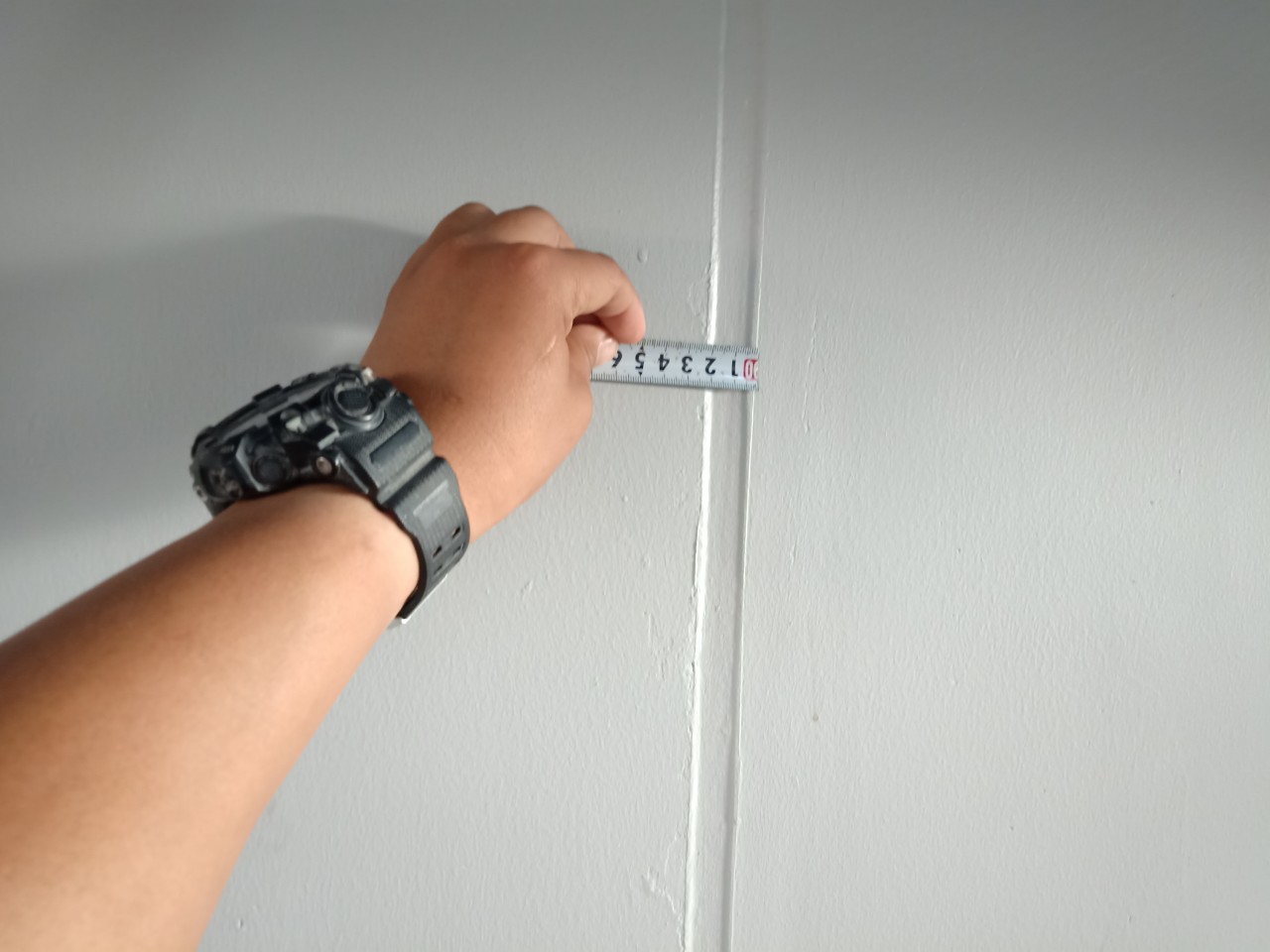 MS sealants provide adhesion to various substrates including metals, plastics, wood, and ceramics.
The MS sealants have high performance capabilities with many of the same characteristics as a urethane sealant. However, the one-part MS sealants cure much faster than a one-part urethane sealant and find use in the construction industry where property development speed is important. The skin formation (15-20 mins) occurs much faster with MS sealants than with silicones and urethanes, therefore they exhibit very little dirt pickup. They can also cure in much deeper sections than polyurethane.
Perhaps the most compelling value proposition associated with MS sealants is their lack of isocyanates in the formulation. MS sealants are based on a polymer, which is already silyl-terminated, eliminating isocyanate content. The presence of isocyanates also provides a tendency for bubbling during cure. Isocyanates are considered to be hazardous materials to use. Reasonable caution must also be exerted in the use of materials containing isocyanate including adequate ventilation and prompt washing of body areas coming in contact.
In recent years, MS sealant has been addressing the growing demand for advanced technology sealants, adhesive and speciality coatings in Vietnam and across the globe. Alseal have pioneered the manufacture of MS Polymer sealant for construction, infrastructure and automobile sector. In Vietnam, Vina Trade Synergy is exclusive distributor of Alseal MS sealant and silicone sealants, of which AS-4001S is an outstanding product perfectly suitable for, among other applications, precast concrete wall elastomeric joints, grc panel joint, glass reinforced concrete joint. See also hybrid jointing compound.